Oh my goodness! When I first saw this on Pinterest I couldn't believe that two of my passions where combining in such an elegant and scrumptious way.
In this recipe by
Carnets Parisiens
, filo pastry is used as the "paper" to create super cute little boats to float atop a sea of chocolatey goodness. Thank you also to
Handmade Charlotte
for pointing me in the right direction. Enjoy!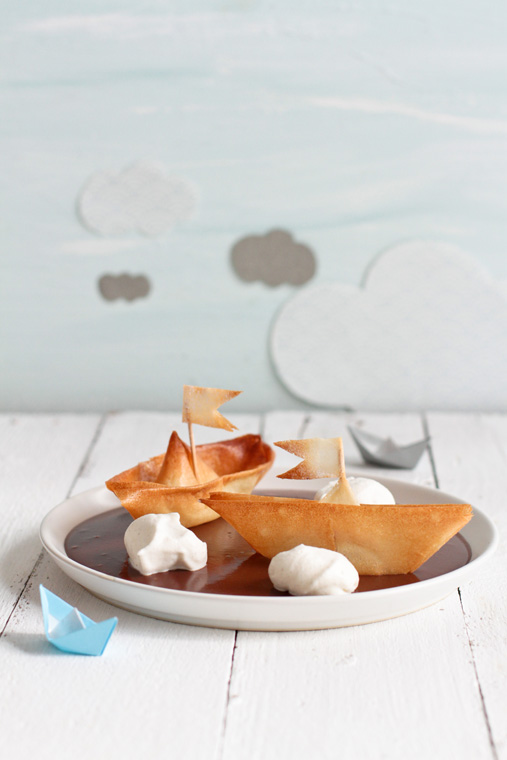 Hannah x
PS there's
more
...